Cayman Islands Property Selection
Find the property of your dreams
KYD $8,938,000
MLS# 412751
We know how important your real estate is. We work with you to build a relationship you can rely upon. We take the time to get to know you, to understand your lifestyle, tastes, and needs, both for today and the future you're dreaming of.
We will match you with the perfect space and help to make you feel right at home every step of the way.
Cayman Islands Sotheby's International Realty….Nothing Compares.
What Our
Clients Say
Whether you want to buy, sell or invest in a property in the Cayman Islands, our skills and experience make us your ideal partner.
Discover what our clients have said about their experience of working with us.
Raffaele helped me find a great property at a good price. The market was challenging at the time; new listings were being snapped up very quickly, but he managed to find a property before it was uploaded onto the Multiple Listing System (MLS) and with a lot of help from Raffaele we closed the deal within 12 days, he was simply amazing. Always very ...
We have had a wonderful experience with Raffaele. He is knowledgeable, responsive, and competent. We have been very happy with his high level of service and his kind personality – we would be happy to work with him again.
My partner and I have now been living on beautiful Grand Cayman for just over two years and we could not be happier; largely due to the exceptional and supportive service from Sotheby's International. Basia, our personal Sotheby's agent, very quickly understood our needs and showed us properties that matched them perfectly.
We relocated to the Cayman Islands two years ago and have relied on Basia for all our real estate needs. Basia is always very knowledgeable, friendly, and professional. We would not hesitate to recommend Basia and the Sothebys team.
When our family moved to Grand Cayman two years ago, Basia was an integral part of making our transition as seamless as possible. She was prepared, thorough, and thoughtful as she guided us through viewing homes and ultimately our relocation to this lovely island.
I recently had the pleasure of working with Brittainy Slade with Cayman Islands Sotheby's International Realty. From day one Brittainy was extremely professional, with great knowledge of the Island and knew exactly what we were looking for. She was very responsive to our needs and was always available when we needed her to be.
Christina is an exceptional sales executive. She has always presented solid opportunities through her ability to articulate our needs.
Being an overseas vendor, I was lucky to have Gianpierre assist with the sale of my property. He was able to find a buyer at double the price I had originally been offered and we sold it within 3 weeks of listing! We've been working together on multiple projects since then.
Gianpierre is incredibly dedicated and passionate about the Cayman Islands real estate market; he will go above and beyond for his clients!
At the end of last year I had Karina from Sotheby's sell my condo and she did a great job. She got it sold for me and then I called her a couple months later saying I needed to buy another place! We bought a house and I'm really excited because she found it for me and I was always on her constantly, but ...
I have bought and sold with Karina over the past 6 years. I must say in every experience Karina has not only been reliable and direct. Karina has got me the best price and gone above and beyond my already high expectations of a realtor. I will recommend and continue having Karina as my realtor on Grand Cayman. She is very well experienced and ...
Karina has been our Realtor for many years, she always rents our properties and recently sold one of our houses. I like her ways, how she deals with people, she is very professional and I would definitely recommend her to anyone that needs Real Estate services.
Kate has been phenomenal from start to finish and beyond, helping us find the perfect property and going the extra mile both during and after our purchase. Having purchased virtually off-Island during the pandemic, Kate made another wise stressful process straightforward, is always super responsive and acted as our eyes and ears on-Island with frequent video calls.
We are all smiles. Kate, we want to say thank you. With a small budget and a growingly expensive market you were able to find us a property that fit our needs after such long and wild drives and viewings.
I never thought I would say that buying a house virtually, during a pandemic, in a country that we have never even visited, would be a smooth and easy experience but it has been exactly that from start to finish!
Kayann is accomplished, competent, committed, connected and all the things one would expect from a first-class agent. While experiencing the warmth and sincerity of Kayann the friend, who is invested/interested in me finding the perfect home for me and my children.
Working with Nikki was a great experience. I actually bought my house from her, flipped it and resold it through her. She made the process easy to understand both times. She also got things done quickly and efficiently.
I cannot say enough about the expert work that Nikki Broadhurst did on the sale of my property. It is highly unusual, in this time, to find someone who really cares how the outcome of a sale turns out. I would recommend her to anyone doing real estate business in Cayman and will definitely use her again. thanks again.
Nikki went above and beyond to help us feel secure about our purchase. Her knowledge and connections on the island gave us the information necessary to realize our dream of having a place in Cayman
Nikki was not only a consummate professional, but her warm and affable manner made the whole process of seeking accommodation in Grand Cayman a pleasurable and frictionless experience. Nikki made herself available at all hours (we were based in Europe and the US), and she adapted to our particular circumstances (FaceTime calls and a dedicated WhatsApp group) Furthermore, her diligence, local knowledge and instinct ...
Gianpierre was remarkably helpful in the quest for a new investment property. He worked well beyond what one could expect staying in touch constantly and also finding a tenant within 10 days! We couldn't recommend him more
Cathy recently helped us sell our home, and also find a new dream property. She was there every step of the way during the selling and purchasing process and just made it all so easy.
I recently had the pleasure of working with Cathy MacLean. I needed to sell my property quickly, and she did not disappoint! She was able to bring me a buyer within a couple of weeks of listing, for close to full asking price.
My husband and I recently purchased a second condo in Cayman to accommodate our growing family. Cathy MacLean was our realtor and we can not express strongly enough what an excellent job she did and what wonderful service we received before and after the sale.
My husband and I have purchased 3 properties (over the last 7 years) including our dream home recently, through Sotheby's agent Patty Nugent. Each of these experiences were so seamless and easy because of Patty's very comprehensive knowledge and her amazing marketing skills. I hope Sotheby's realizes the gem they have in this agent. For any future investment purchases (since she has already helped ...
I was very satisfied buying through Jono at Sotheby's. I did not feel as if I was being pushed into buying a specific property, but truly perceived his desire to help find the right place for my family.
Karina is diligent, professional & dynamic.
In the last few years we have bought & sold multiple properties with Caroline whose work is quite simply, outstanding. We happily & highly endorse her.
We have purchased and sold many homes over the years and without question we have never had a better experience than working with Sheena & the Cayman Island's Sotheby's International Realty team. They have earned our highest recommendation!
Shernean was exceptionally receptive to my needs and I found the home of my dreams.  I highly recommend the Cayman Islands Sotheby's International Realty team – they are conversant and extremely professional.
After visiting friends on Grand Cayman for a few years, we decided it was time to purchase a home. Heather Carrigan was referred to us and she has been a great fit! She is friendly, knowledgeable and really cares about her clients. Over a few visits, she took the time to show us a variety of homes as we were not certain whether we ...
Product Knowledge and Patience are the two biggest attributes I look for in a realtor on Grand Cayman. Most buyers are buying for the first time in a foreign country and the same goes for most sellers. I have found Patty to be a quick study of her clients and to align her interests with theirs to assure both are moving in the same ...
Patty Nugent has been a blessing for us. She listened to our wishes and needs and understood them completely. She then set forth to full fill them. She found a lovely home in the exact area I wanted and also 2 undeveloped lots…all beachfront. It was an absolute pleasure to work with such an honest and trustworthy agent.  We are now in the process ...
In the last 5 years we have worked with Jonathan Sparrow at Cayman Islands Sotheby's Realty in Grand Cayman to sell two Seven Mile Beach condo units. Both of these units were priced to market and we had multiple offers in excess of the listing price within four days of listing. The whole process from listing through closing went smoothly due to Jonathan's professional ...
About Cayman
Explore the Cayman Islands
and the areas we know & love.
Cayman is comprised of three beautiful islands just waiting for you to discover. To make the most of your time here, start by exploring every area of our islands. Each district differs, from the cosmopolitan vibes of Seven Mile Beach to the quaint and laidback ways of Little Cayman.
Take your pick of experiences from family-friendly activities and calm beaches to world-class water sports and exquisite dining; each area offers countless experiences.
And, although we may be little in size, we are big at heart. Take your time exploring, stop and chat with the locals, and you'll experience the renowned caymankind spirit of our islands.
About Us
25+ years
in Cayman Islands
real estate
The Cayman Islands is a special place to own property and is viewed by those fortunate enough to hold real estate here as a true Caribbean paradise and a privilege to call home.
Cayman offers an excellent selection of houses and condos for those looking to purchase real estate, from modest townhouses to luxury condos to ultra-luxurious beachfront villas. So, finding a home that suits your lifestyle will be easier than you think.
Property owners in the Cayman Islands benefit from the first-rate infrastructure, the attractive island lifestyle, and the favourable tax environment with no direct taxation, including zero property tax.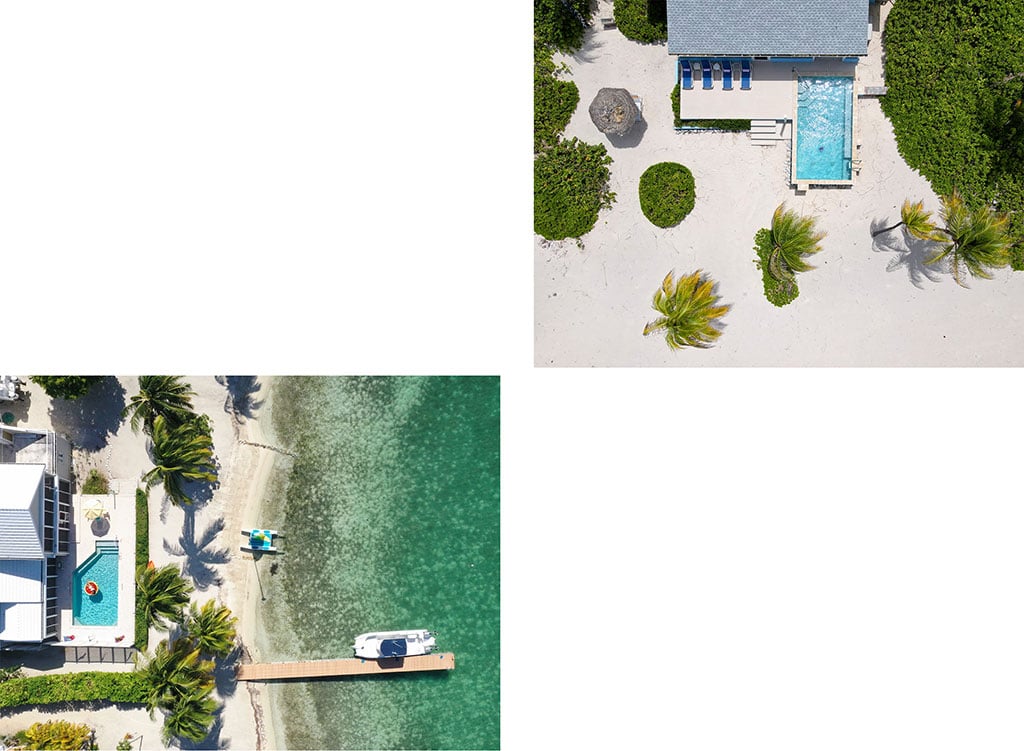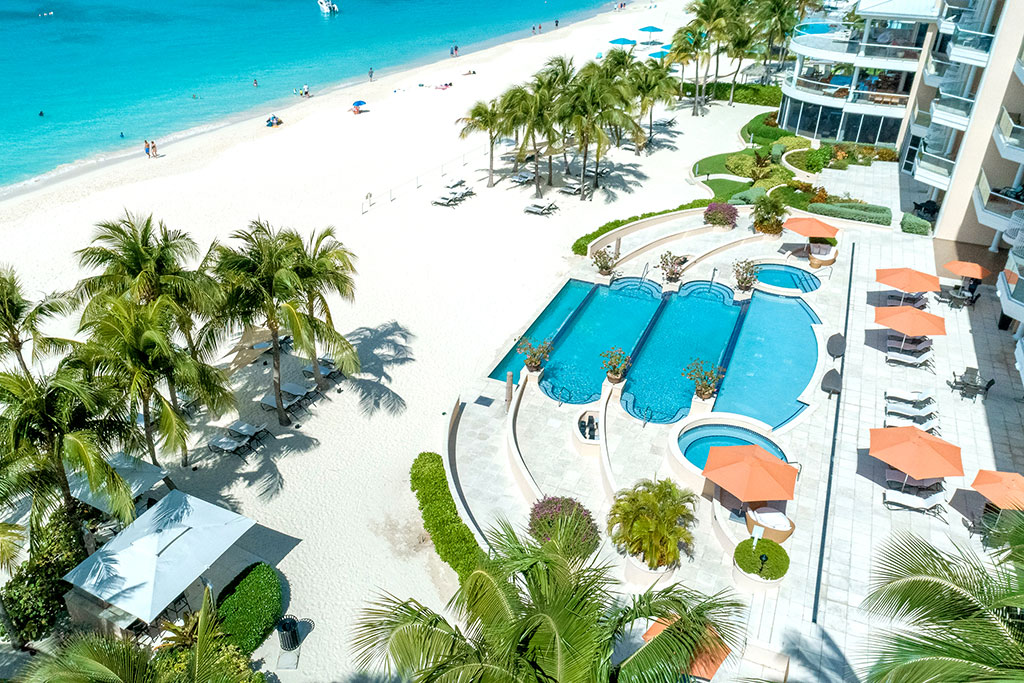 For those who seek an exceptional home and life, there is only Sotheby's International Realty.
With experts in every part of the world, we are local everywhere, allowing us to walk alongside our clients at every stage of their journey. Our innovative technology and unrivalled service, ensures that your home is connected with buyers, locally and worldwide.
The latest from our Blog
Today, or any day, in the Cayman Islands, the average temperature is 80 degrees. The sun is shining, the crystal clear, mesmerizing water is lapping against white sandy shores. We are increasingly inspired by Cayman and so much beyond its shores, our mission is to share these, with you.
80 Degrees Today
At a Cayman Islands Government press briefing on Friday October 22nd, Premier Wayne Panton announced the news we've all been waiting to hear – the Cayman Islands border will reopen on Saturday, November 20th.
80 Degrees Today
With several restaurant choices across the island that offer a sparkling view of the ocean, only a select few are accessible by boat. You can enjoy the sunset as you journey to a delicious evening dinner.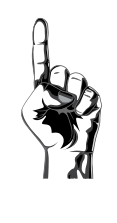 The most watched Real Estate Channel in the Cayman Islands
2,728,916 views
January 2022
9,960 subscribers
January 2022
Stay in the know
Register to receive our Newsletter
Disclaimer: We will never spam you, we will never share your personal information with any third-party or subsidiary. Unsubscribe at any time.

This site is protected by reCAPTCHA and the Google Privacy Policy and Terms of Service apply.