Endless entertainment
Things to do in the Cayman Islands
Despite its small size, the Cayman Islands prove the old saying time and time again: Good things come in small packages. This certainly applies when talking about entertainment. There are world-class performers, musicians, and singers living here, not to mention dancers, comedians, and poets that could have you out every night of the week if you wish.
Of course, the roots sounds of the islands tend towards soca, calypso, and reggae music, but with such a melting pot of cultures residing in Cayman, you can hear Latin and country one evening, with Top 40 and rock the next. Solos and duets are often found performing at happy hours by the beach as the sun sets or at some of the most popular restaurants dotted through the various districts.
Bands running from 3pc groups to 6pc ensembles take to the stage at venues like Sandbar in George Town, Bevvy bar on West Bay Road, Peppers restaurant, and the luxury resorts. Islanders love their music, so live performances are very much supported here.
Anyone who favours the more classical side of things should know that annual concerts, recitals, and festive events organised by the Cayman National Choir and Orchestra and the Cayman Arts Festival.
The choir and orchestra are particularly well-known for their yearly Christmas concert in Elmslie Memorial Church and inspired programmes in the other seasons, which always sell out. New singers and musicians are always welcome to join the choir and orchestra, so there's no need to leave your French horn at home.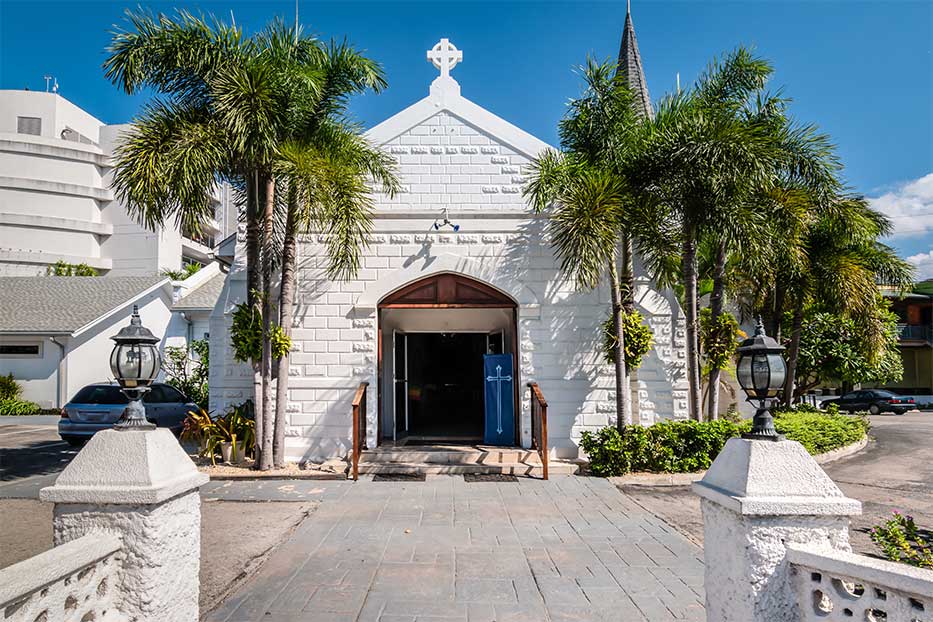 The Cayman Arts Festival nurtures young musicians, highlighting their skills at monthly recitals. It also often invites exceptional international talent to perform here. In the past, the likes of Sheku and Isata Kanneh-Mason, Elizabeth Pitcairn, and her world-famous red violin, jazz prodigy Joey Alexander and Official Harpist to the Prince of Wales, Catrin Finch, have all headlined concerts in Cayman.
If you fancy yourself a bit of a musical artist, pop into one of the islands' many jam nights where you can take your turn at the microphone solo or get together with some of the other attending musicians for an impromptu session. Jam nights are a great way to mingle with like-minded creatives, and who knows? Maybe you'll meet the future members of your Grammy Award-winning group.
Even if you can't play an instrument but love to sing, you're in luck – karaoke is very much a going concern in Cayman. At least one bar on any given night has the 'empty orchestra' going for its patrons, and karaoke competitions with some impressive prizes are not unheard of.
Music aside, there is still much to divert. Tillies on Seven Mile Beach is known for its weekly themes with dancers and artists.
Then there are two main theatres – the Prospect Playhouse Theatre, run by the Cayman Drama Society, and the Harquail Theatre, run by the National Cultural Foundation. Each year, they put on multiple productions, from dramas and comedies to speciality, short-run evenings and larger musical shows. Jekyll & Hyde, RENT, Noises Off!, Grease, and Into the Woods are just some of the award-winning plays performed at the Prospect Playhouse, with even the Cambridge Footlights group including it as a stop on their international tour.
The Harquail Theatre has hosted dance performances, concerts, original plays, and the much-anticipated, ever-hilarious, 'Rundown' comedy revue about living life in Cayman, told through a collection of skits, monologues, and music. The Harquail also hosted the unforgettable 'Songs & Stories' evening with Iggy Pop, the Godfather of Punk, held in February 2021.
Beyond all these mainstream options, you could catch a fire dancing or limbo performance on the beach, book a table for rock-and-roll bingo at Lone Star, or sign up a team for one of the various pub quizzes that often double as fundraisers for local charities.
Alternatively, immerse yourself in another world by watching first-run films at Camana Bay Cinema, complete with VIP theatre rooms, a heady selection of concessions, and a licensed bar on the premises.
Are you not entertained?