Grand Cayman Real Estate: Eco homes & Green Living
Living green can seem like a difficult task with all the necessary considerations. This article explores how residents and developers in Grand Cayman's real estate market are paving the way to a more sustainable and environmentally-friendly future.
A growing focus on sustainability and green incentives adds to the appeal of Grand Cayman as a place of residence.
With several eco developments across the island or the option to build, it is advisable to partner with an experienced realtor. Cayman Islands Sotheby's International Realty is your local expert, and we're ready to guide you to your dream property or land parcel.
Should you buy Grand Cayman Real Estate or Build?
Increasingly, homeowners are looking for ways to reduce their home's carbon footprint through eco-friendly solutions. The most common method is to start with an existing house and make improvements to increase its sustainability. Additionally, several green developments have been built across the island. However, if you are more adventurous, consider building a green home that utilises sustainable architectural design and energy-efficient strategies.
What is sustainable construction, and why is it important?
Using sustainable construction methods involves constructing buildings and using environmentally responsible materials. This means using renewable resources, reducing waste, and minimizing the overall impact of the construction project on the environment. Besides helping to build more energy-efficient buildings, it will also help reduce the effect of climate change and save money.
Grand Cayman's energy-conscious buyers
The world is becoming increasingly aware of sustainability; therefore, many people are searching for ways to live an eco-friendly lifestyle. It is not surprising that Grand Cayman is no exception. Many buyers are looking for ways to save money on energy bills, reduce their carbon footprint, or live more sustainably, with an increasing number of energy-conscious buyers. In Grand Cayman, there has been a growth in the demand for eco-homes and properties that include green initiatives and features.
Builders, Architects, and Eco-Consultants
If you're planning to build a green home, it can take time to understand the latest environmentally friendly technologies. There are so many well-established builders and architects based in Grand Cayman that it will be easy for you to find the proper support and advice before deciding which systems to incorporate into your home. In addition, several building professionals in Grand Cayman specialise in LEED-certified buildings and eco-friendly properties and will ensure your home is of high quality and sustainability.
The benefits of building an eco home in Grand Cayman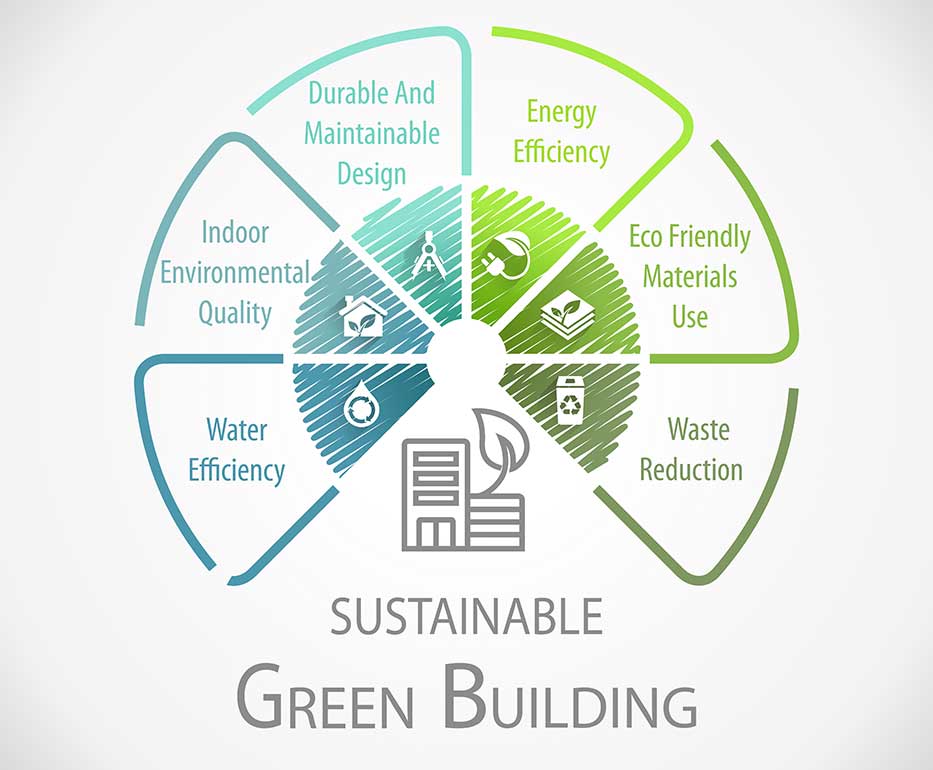 Eco homes are designed and built with the environment in mind. They use sustainable materials, energy-efficient appliances, and fixtures and often have features like solar panels, rainwater catchment systems, and high-efficiency cooling systems. As a result, Eco homes are typically more energy efficient with lower energy bills than traditional houses. Additionally, they usually produce less greenhouse gas emissions and provide healthier indoor air quality due to sustainable materials.
Grand Cayman Real Estate: Find your ideal place to call home
Sotheby's International Realty Cayman Islands is your premier choice for investing in Cayman Islands real estate. Our agents have extensive experience in all areas of the island, so finding the ideal property or a piece of land to build a custom eco-home will be a breeze.
We invite you to browse our exclusive listings.  If you want to learn more about Grand Cayman real estate or have questions, please contact us today.