Cayman Islands Schools & Extracurricular Activities
The Cayman Islands, known for its pristine beaches and magnificent vistas, has long been famous for those seeking a blend of luxury lifestyle and a vibrant community. The island is a hotbed of upscale real estate known for its high quality of life. Furthermore, for families and individuals considering relocation to this Caribbean paradise, the various outstanding schools in the Cayman Islands and unlimited extracurricular activities are an additional lure. Cayman Islands Sotheby's International Realty makes the dream of a luxe island life a reality. Our adept team is your ideal partner in navigating the Cayman real estate market to find your dream home right at the heart of an engaging community that values education and extracurricular growth.
Educational opportunities
A robust education system is the bedrock of any thriving community. In the Cayman Islands, a diverse school network forms the cornerstone of academic excellence. The presence of reputable international and private institutions such as Cayman International School and Cayman Prep and High School speaks volumes about the quality of Schools in the Cayman Islands. These institutions provide a conducive environment for nurturing the intellectual curiosity of the youth, preparing them for a bright future.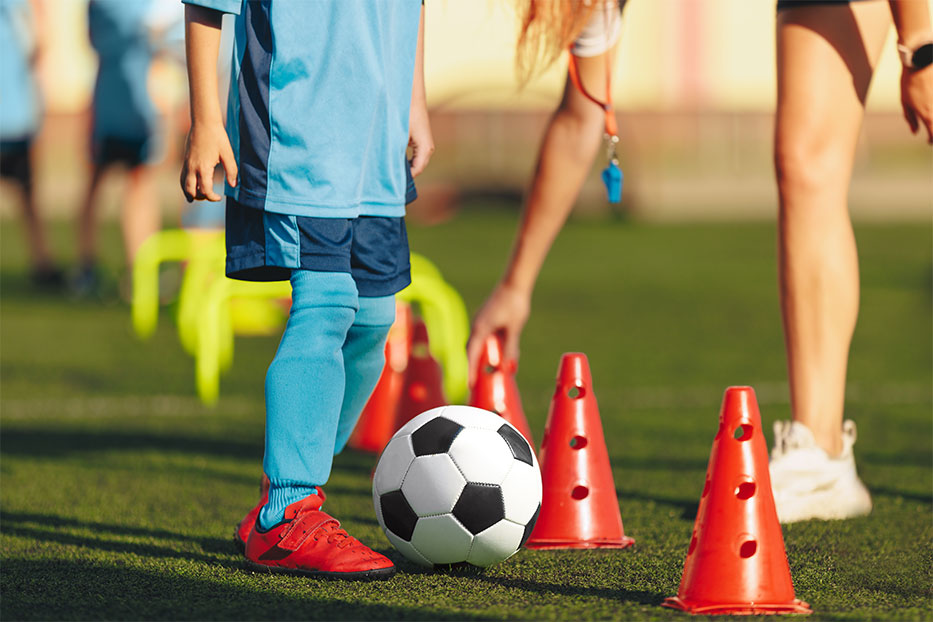 Extracurricular activities
Exploring interests beyond the classroom is a hallmark of a well-rounded education. The extracurricular activities in the Cayman Islands reflect a commitment to fostering diverse talents and skills and offer children wide and varied choices for expanding their horizons.
Athletics in the Cayman Islands
Young athletes can hone their skills in well-established athletics clubs at the Truman Bodden Sports Complex. These clubs provide outstanding training programs that help in nurturing future Cayman sports stars.
Dance and Performing Arts
The rhythm of the Cayman Islands is expressed through its rich dance and performing arts culture. Schools like Centre Pointe Dance Studio and KRI Performing Arts School are nurturing grounds for young talents keen on mastering the art of dance and performance.
Drama Training
The Cayman Drama Society and other institutions provide a platform for aspiring actors to explore, learn, and grow. Through various programs, young actors delve into the creative world of theatre, gaining confidence and experience that translates to all areas of life.
Football, Golf, Gymnastics and More
The sports culture in the Cayman Islands is vibrant, with football, golf, and gymnastics being top-rated. The Cayman Islands Football Association and Cayman Golf Lab, among others, offer structured training programs for enthusiasts keen on mastering their chosen sports.
Equestrian Endeavours
Equestrian enthusiasts find a home in schools like Cayman Riding School, where they learn the art of horseback riding, catering to beginners and advanced riders alike.
Water Adventures: Sailing and Swimming
The enticing waters of the Cayman Islands beckon sailing and swimming enthusiasts to indulge in water-based activities, providing an avenue for mastering the techniques and enjoying the Caribbean waves.
Tennis, Pickleball, and Little League
The Tennis Federation of the Cayman Islands is a hub for tennis and pickleball aficionados. Additionally, the organisation runs a series of tournaments that foster competitive spirit and skill development.
Music, Mindfulness, & Robotics
The modern age Cayman offers extracurricular activities like robotics and yoga and is an opportunity for young minds keen on exploring the digital world, mindfulness, and musical creativity.
A lifestyle of luxury and learning
The variety of extracurricular activities in the Cayman Islands contributes to a lifestyle that's as enriching as it is luxurious, creating a harmonious balance between leisure and personal development.
Finding your dream home
The combination of outstanding Cayman Islands Schools and boundless activities for children to be involved in highlight the appeal of life in these beautiful islands. A family-friendly community where children thrive. Your journey to a fulfilling and luxurious lifestyle is set in motion by contacting Cayman Islands Sotheby's International Realty. We are your trusted companion in finding your new home. Browse our latest listings to find the perfect residence for your new adventure.