Caribbean Real Estate: Top tips for Cayman Islands buyers
The Caribbean real estate market is a beacon for luxury seekers and savvy investors. The Cayman Islands stand out as a premier location in this tropical region. As an elite destination, it's no surprise that agencies such as Cayman Islands Sotheby International Realty have made a mark here, assisting numerous clients in their quest for the perfect Cayman property.
Why Choose the Cayman Islands?
High net-worth individuals, luxury property investors, and those looking for a tranquil second or third home should look no further than the Cayman Islands real estate landscape. The Caymans are the epitome of Caribbean property investment opportunities with its pristine beaches, robust infrastructure, and investor-friendly policies. The blend of luxury and potential ROI here is unparalleled.
Understand the Market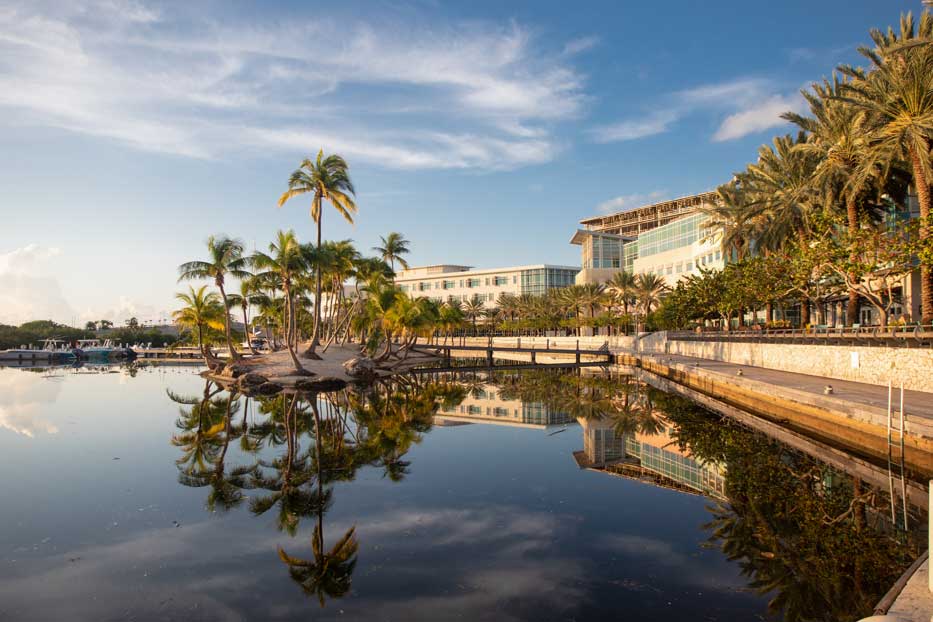 The Cayman Islands offer diverse real estate options. Whether it's the vibrant lifestyle of communities like Camana Bay, the bustling urban vibe of George Town, or the serene water views in Grand Harbour, there's something for every luxury property buyer. From bustling communities to tranquil shores with beachfront homes in Cayman, potential buyers are spoiled for choice.
Know the Laws
The Cayman Islands stand out in the Caribbean for their welcoming stance towards foreign investors. There are no restrictions on foreign home ownership, and the islands also boast a tax-neutral environment. Moreover, no annual property taxes exist, and you can hold land indefinitely without building requirements. This unique combination makes buying a home in the Cayman Islands an enticing proposition.
Real estate financing in Cayman
Should you require financing — Several local banks offer mortgages. It's worth shopping for the best deals to suit your requirements. While Cayman banks provide foreign financing options, the deposit requirements tend to be higher. Nevertheless, with the proper guidance, navigating these waters can significantly enhance your Caribbean real estate investment experience.
Navigating luxury purchases
When it comes to Cayman luxury real estate, the choices are vast and varied. Private villas, Seven Mile Beach penthouses with panoramic views, expansive beachfront estates in South Sound – or townhomes or canal front properties, each property tells a unique story. Knowledge of the best areas to buy in the Cayman Islands can distinguish between a good and a great purchase. Whether you're an investor or looking for a personal retreat, luxury property is at your fingertips in the Caymans.
The importance of a trusted Cayman realtor
Expertise counts in a specialised and competitive market such as the Cayman Islands. Collaborating with an established and expert agency like Cayman Islands Sotheby International Realty ensures you're not just buying a property but securing your ideal lifestyle. Their team's proficiency in guiding clients through luxury Cayman property listings and a deep understanding of local market dynamics offer invaluable insights. This seasoned perspective becomes an undeniable asset for every buyer.
Caribean real estate investment
When investing in Caribbean property, having an eye on the long-term rewards is essential. Factors such as property taxes in the Cayman Islands, potential appreciation rates, and the island's economic stability play a significant role. Informed decisions in the luxury segment promise both opulence and optimal returns.
Start your Caribbean real estate search
The Cayman Islands, known for their stunning beaches and top-tier real estate, stand out as a luxury hotspot in the Caribbean. For those with discerning tastes looking for a home that truly matches their aspirations, the journey is just as important as the final choice. Trust in the expertise of Cayman Islands Sotheby International Realty to guide you, turning your investment into a new life in the Cayman Islands. Browse our latest listings or contact us to discuss your unique requirements.